The popularity of SQL is not really surprising given the amount of data which is collected and churned out by thousands of businesses every single day. That said, it's only possible to make sense of big data if you have the right skillset. Data scientists rely heavily on SQL skills which is why SQL as a skill is in such high demand. Interestingly, in the 2019 edition of the Global Technical Hiring and Skills Report, SQL was the #1 IT most developers got tested regardless of their focus.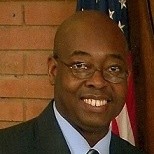 Hi, I'm Tarama Carver
I am currently a Data Architect for HCA and Data Analytics Instructor for Pivot Tech School. I have a passion for all things data and bring over 20 years of experience with SQL, database design and architecture as well as analytics. SQL is the most In Demand SQL for aspiring or current data professionals and this course with Pivot Tech will provide you the foundation needed to get started.